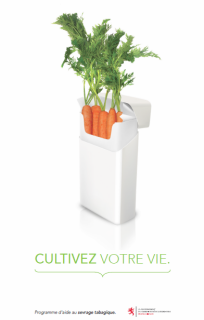 It isn't easy to stop smoking. Personal motivation is key in order to kick the habit. Success rates tend to be low among people who just try by themselves. Chances are higher with a doctor's guidance and support.
Within the scope of the tobacco cessation programme, the global success rate between 2009 and 2011 reached 30%.
Any smoker who is a member of the Luxembourg National Health Fund (CNS) or a competent public sector fund in Luxembourg can take part in the « tobacco cessation programme » provided by the Ministry of Health and the CNS.
This tobacco cessation programme includes regular consultations with your own doctor over a period of 8 months. Special medications are prescribed for the duration of the programme, if necessary. To enrol, you will need to have an informed consent form signed during the first consultation in the presence of the attending physician.